Zonta Club of Greater Sandusky District 5, Area 1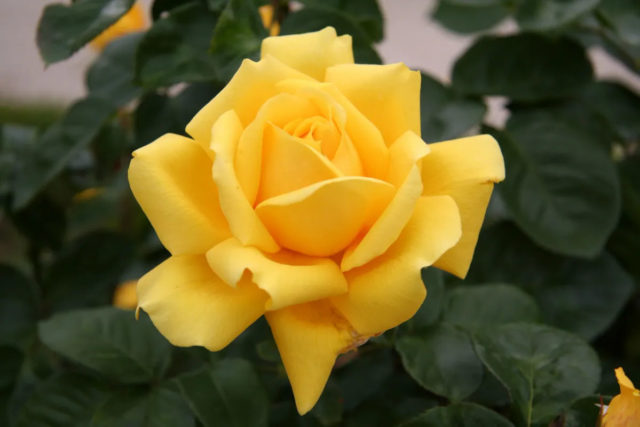 Welcome and thank you for your interest in Zonta Club of Greater Sandusky! We invite you to enjoy our website as you learn about our club, its accomplishments, its commitment to services which benefit our community, and its affiliation with Zonta International.
The Zonta Club Greater Sandusky was organized in 1961 as the 480th Club to receive a charter from Zonta International and has served Erie County and surrounding areas for 62 years.

Our Primary Service and Program emphases are:
Preventative Health
Mentoring & Leadership
Advocacy
Essentials for Living
Local projects include scholarships, support a home for domestic violence victims and numerous other community service projects.

Zonta Club of Greater Sandusky – Manuals (in pdf format)
Zonta International
Founded in 1919, Zonta International is a global organization of executives and professionals working together to advance the status of women worldwide through service and advocacy. With more than 30,000 members belonging to more than 1,200 Zonta Clubs in 64 countries and geographic areas, Zontians all over the world volunteer their time, talents and support to local and international service projects, as well as scholarship programs aimed at fulfilling Zonta's mission and objectives.
To improve the legal, political, economic, educational, health and professional status of women at the global and local level through service and advocacy.
To work for the advancement of understanding, goodwill and peace through a world fellowship of executives in business and the professions.
To promote justice and universal respect for human rights and fundamental freedoms.
To be united internationally to foster high ethical standards, to implement service programs, and to provide mutual support and fellowship for members who serve their communities, their nations, and the world.
Zonta International (zonta.org), its districts and its clubs are nonsectarian and nonpartisan.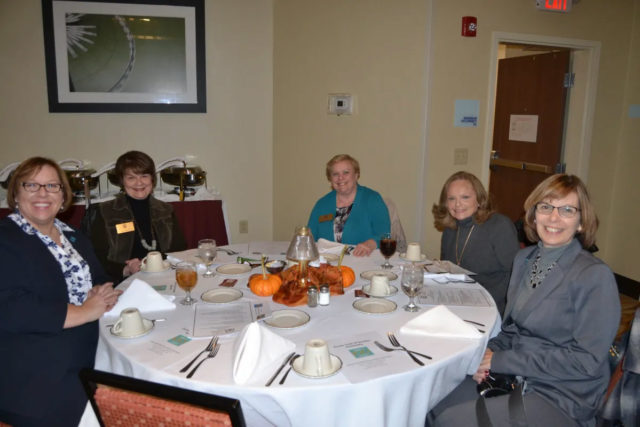 Membership
If you are interested in joining this thriving community of caring women, membership is easy. You may qualify for membership by being actively engaged in or having experience in a recognized business or profession in a decision-making capacity.
You must be recommended by a current member and approved for an invitation. We pride ourselves on being a diverse group of women, with many gifts and talents to share, due to our various careers.
Estimated annual dues, after the first year, are $118.00 annually.
To contact a member and begin the process, please email your interest to: presidentsanduskyzonta@gmail.com
Meetings
The Zonta Club of Greater Sandusky meets once a month for a business meeting 6:00 p.m. Meetings are highlighted with hands-on service activities, interesting speakers or programs or fellowship activities. Zontians visiting in the area are always welcomed to attend our meetings. Currently, our meetings are being held in-person or via Zoom Teleconference. Please visit here for meeting schedule. Please contact presidentsanduskyzonta@gmail.com if you would like to attend a meeting scheduled on Zoom for link information!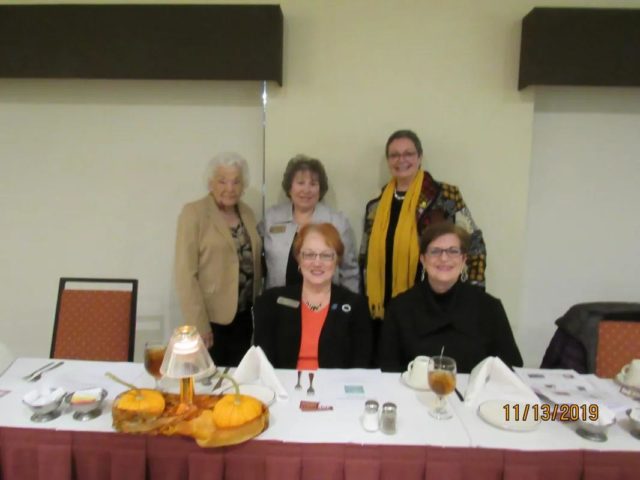 Committees
Fellowship Committee: Primary duties – plan annual installation banquet, plan meeting meals and locations, coordinate networking opportunities at meetings engaging members socially; offer opportunities to other local community clubs and organizations to 'team up' and network together; coordinate distribution of flowers/cards for 'get well' wishes, etc.
Finance Committee:
Primary duties – prepare annual budget, review monthly Treasurer's report, arrange for annual audit of books and follow guidelines for investment of Zonta Club of Greater Sandusky Area Fund assets as outlined in the club's Investment Policy and submit recommendations to the Board.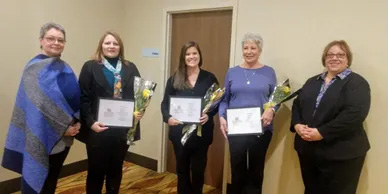 Nominating Committee: It shall be the duty of the Nominating Committee to nominate one (1) or more members for each office or directorship to be filled at the annual election, and to nominate at least three (3) members for the next term's Nominating Committee.
Membership Committee: This committee has three main functions; 1) Coordinate the communication of all meeting and event reminders 2) Recruit new members and retain current members 3) Prepare and update the club membership booklet annually.
Bylaws and Resolutions Committee: The duties of this committee shall be to review the bylaws of the club, codify previous actions, update descriptions and procedures of the club, update Foundation policy statements and recommend changes or new policies for club consideration.
Public Relations & Communications: Publicize and inform both the membership and the public about Zonta events, fundraisers and programs, review all media articles, publish monthly club newsletter and maintain club web site.
Non-Traditional Scholarship Fund Committee: The purpose of the this Fund was to establish a Scholarship for one non-traditional adult woman returning to school each year. This committee will solicit applications and select the recipient. They also oversee the investment of the funds in conjunction with the Finance Committee.
Service Committee: This committee embodies all local Zontian activity directly empowering Zonta's mission statement: Zonta International is a worldwide organization of executives in business and the professions working together to advance the status of women.
Ways & Means Committee: This committee's primary function shall be to research, plan and execute fundraising events that will support the budget of the Service Committee's service projects.
INTERESTED IN BECOMING A ZONTIAN?
Are you interested in giving back to our community through the community service programs and projects of the Zonta Club of Greater Sandusky by becoming a member? Please complete the Prospective Member Questionnaire Form and either mail or email back to us.
Zonta Club of Greater Sandusky | P.O. Box 1222 | Sandusky, Ohio 44871-1222
presidentsanduskyzonta@gmail.com