Zonta Club of Greater Sandusky 2021 Raffle
During 2020, the Zonta Club of Greater Sandusky's annual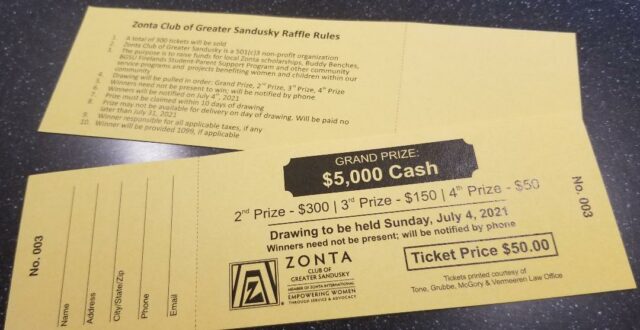 auction was cancelled due to the pandemic. In an effort to raise funds for the many programs and projects our club supports throughout our community, Zontians held a raffle in lieu of the Zonta Yellow Rose Brunch and Auction. Thank You to everyone who purchased a raffle ticket making this fundraiser successful!
Factoring in the continual flux of the situation with COVID-19 and limitations on large gatherings, this year Zonta will be holding a raffle – once again – in lieu of the auction. We are all looking forward to hosting the Zonta Yellow Rose Brunch and Auction during 2022 when the health and safety issues are more normalized and stable.
2021 Raffle Winners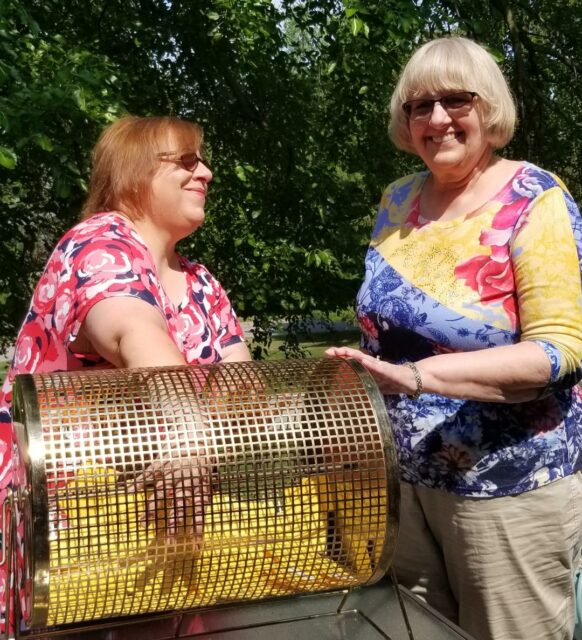 Zonta Club of Greater Sandusky
President Donna Jaskolski and
Member Janet Cummings drawing tickets. 
Grand Prize – Sue Andres – Ticket #125
2nd Prize – Amy Grubbe – Ticket #028
3rd Prize – Dru Meredith – Ticket #002
4th Prize – Janet Cummings – Ticket #083
Congratulations to All!
Thank You to everyone who purchased a ticket
supporting Zonta Club of Greater Sandusky!
Ticket Price: $50.00
Tickets printed courtesy of
Tone, Grubbe, McGory & Vermeeren Law Office
GRAND PRIZE: $5,000.00 CASH
2nd Prize: $300.00 cash
3rd Prize: $150.00 cash
4th Prize: $50.00 cash
Rules of the Raffle include:
A total of 300 tickets will be sold
Zonta Club of Greater Sandusky is a 501(c)3 non-profit organization
The purpose is to raise funds for local Zonta scholarships, Buddy Benches, BGSU Firelands Student-Parent Support Program and other community service programs and projects benefiting women and children within our community
Drawing will be pulled in order: Grand Prize, 2nd Prize, 3rd Prize, 4th Prize
Winners need not be present to win; will be notified by phone
Winners will be notified on July 4th, 2021
Prize must be claimed within 10 days of drawing
Prize may not be available for delivery on day of drawing. Will be paid no later than July 31, 2021
Winner responsible for all applicable taxes, if any
Winner will be provided 1099, if applicable
Gourmet Mixed Nut & Delicious Delights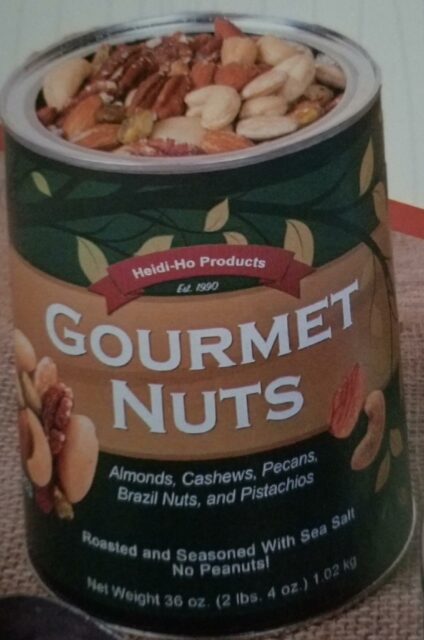 Zonta Club of Greater Sandusky, a non-profit community service organization that promotes the betterment for women, children and senior citizens, is once again holding their Gourmet Nut and Delicious Delights Sale. The proceeds raised from this fundraiser are used towards numerous local community projects and scholarships.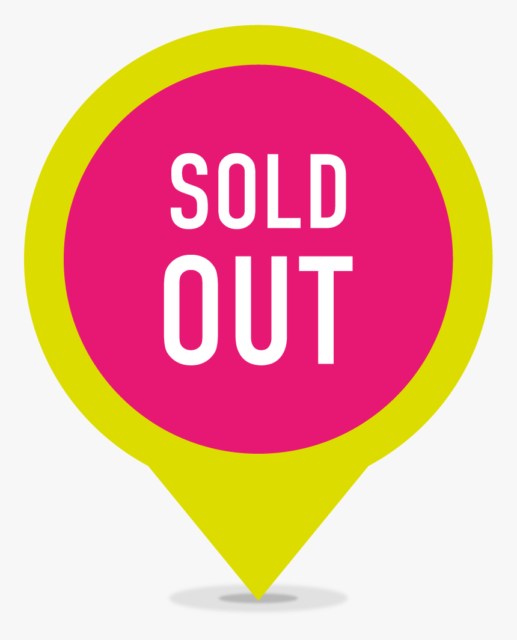 The Gourmet Nuts include whole Almonds, Cashews, Pecans, Brazil Nuts and Pistachios roasted and seasoned with Sea Salt – No Peanuts! No Pieces! The 2lb.4 oz. can makes a wonderful gift – $22.00 per can. Thank You to everyone who purchased our Gourmet Nuts!!
Delicious Delights Chocolates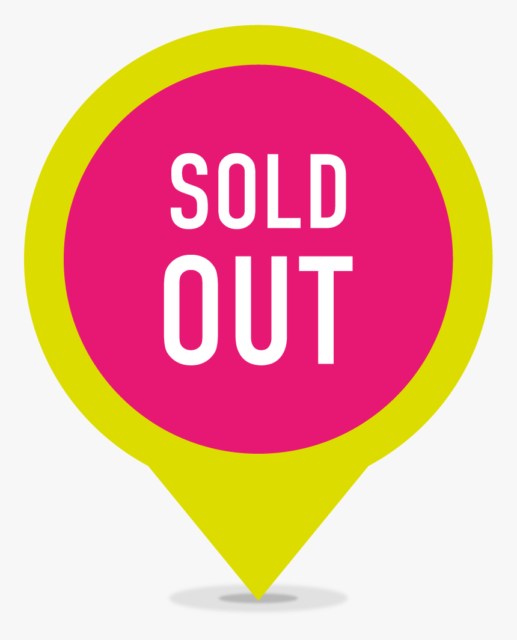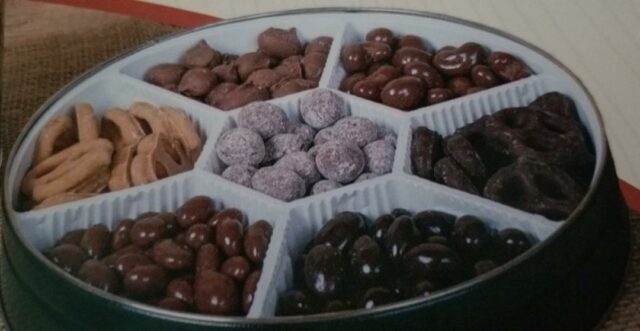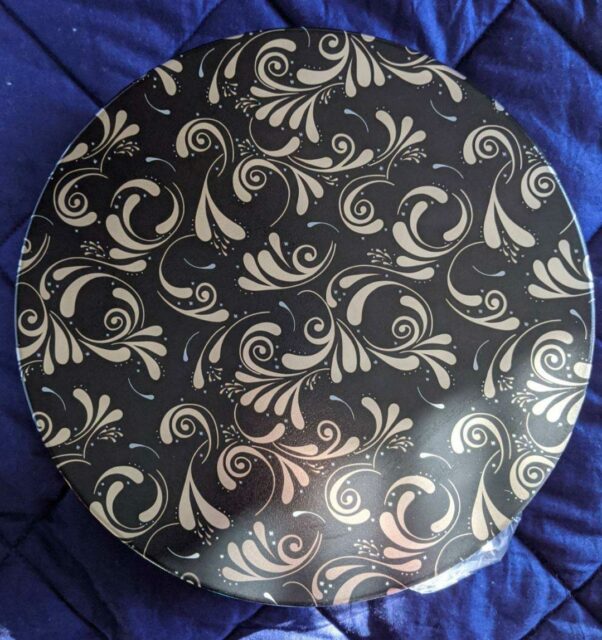 are a delectable 7-way assortment of Chocolate Toffee Peanuts, Milk Chocolate Cashews, Raisins & Double-Dipped Peanuts, Peanut Butter Pretzels and Dark Chocolate Coated Almonds & Pretzels. Presented in a beautiful 9-7/8″ tin – 2 pounds of Delicious Delights! $22.00 per tin. Thank You to everyone who purchased our Delicious Delights Chocolates!!
Dollars raised fund the
following program and projects:
Buckeye Girls State
We support a local representative of Buckeye Girls State each year.
Donating Time, Funds and Support
Safe Harbor Domestic Violence Shelter
Stein Hospice Camp Good Grief
Kendra's House
Heartbeat
Buddy Bench for local schools
Awards and Scholarships
Young Women in Public Affairs
High School Scholarships
Non-Traditional Scholarship
Jane M. Klausman Women in Business Scholarship