to everyone who made this season's sales another success!
Tis the Season! 2022-2023 Gourmet Mixed Nuts & Delicious Delights Chocolates!!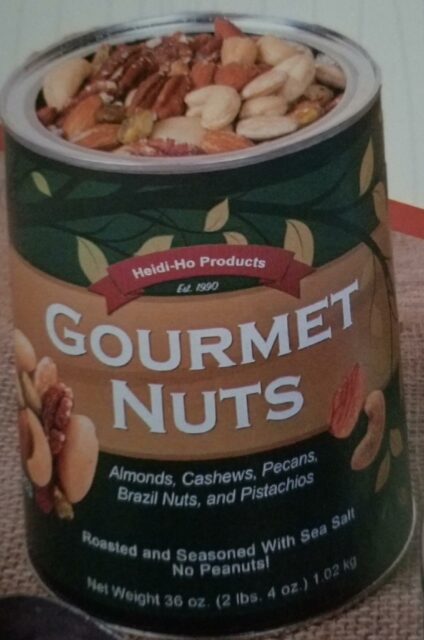 Zonta Club of Greater Sandusky, a non-profit community service organization that promotes the betterment for women, children and senior citizens, is once again holding their Gourmet Nut and Delicious Delights Sale. As in the past, there is a very limited supply this year! The proceeds raised from this fundraiser are used towards numerous local community projects and scholarships. Plan your purchases today!!
Gourmet Mixed Nuts
The Gourmet Nuts include Almonds, Cashews, Pecans, Brazil Nuts and Pistachios roasted and seasoned lightly with Sea Salt – No Peanuts! No Pieces! Whole Nuts! The 2 lb.4 oz. can makes a wonderful gift! $22.00 per can. The Gourmet Nuts are also available in cases of six cans – $132.00 per case.
Delicious Delights Chocolates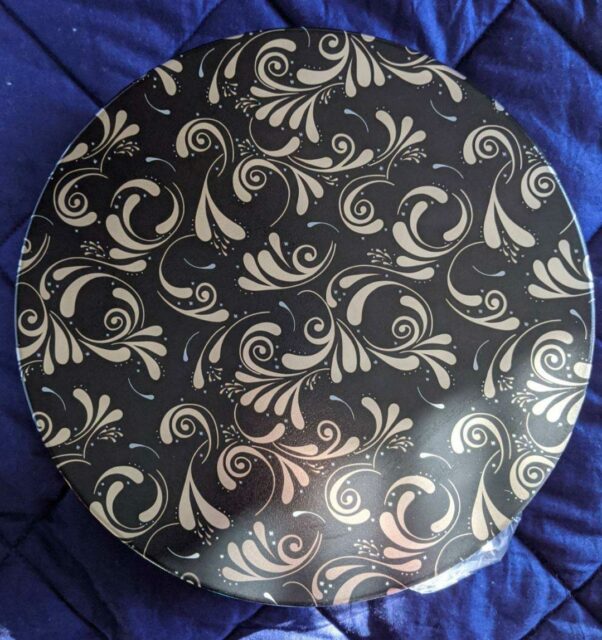 are a delectable 7-way assortment of Chocolate Toffee Peanuts, Milk Chocolate Cashews, Raisins & Double-Dipped Peanuts, Peanut Butter Pretzels and Dark Chocolate Coated Almonds & Pretzels. Presented in a beautiful 9-7/8″ tin – 2 pounds of Delicious Delights! $22.00 per tin. The Delicious Delights are also available in cases of six cans – $132.00 per case. There is a VERY VERY limited supply of this product!
Nut Sales – Order Form 2022
Please click HERE for an order form. Once the form is completed, please make check payable to and mail to:
Zonta Club of Greater Sandusky
P.O. Box 1222
Sandusky, OH 44871-1222
Nut Sales – Vendors
You can find the Zonta Gourmet Nuts at the following businesses. We would like to THANK these businesses who have assisted us with this fundraiser during one of their busiest times of year! We couldn't do this fundraiser without you, them and their staff! We look forward to another successful fundraiser when the Gourmet Nuts and Delicious Delights Chocolates arrive early November 2022!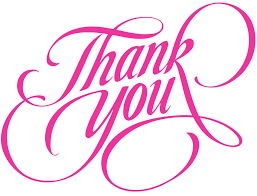 Civista Bank

100 East Water Street, Sandusky 44870
410 Cleveland Road East, Huron 44839
36 E. Seminary Street, Norwalk 44857

Fabulous Female Boutique, 129 Columbus Avenue, Sandusky 44870
Hair Creations Studio, 1617 W Bogart Road – Suite #3, Sandusky 44870
Kharma Salon & Boutique, 125 W. Water Street, Sandusky 44870
Sandusky Massotherapy, 521 West Perkins Avenue, Sandusky 44870
The Lunch Box, 3708 Columbus Avenue, Sandusky 44870
Tone, Grubbe, Vermeeren & McGory Law Offices, 1401 Cleveland Road, Sandusky 44870
We would also like to THANK Mark Advertising, Shelley and her staff for letting us use their warehouse as the dropoff point for delivery!
Zonta Club of Greater Sandusky 2021 Raffle
During 2020, the Zonta Club of Greater Sandusky's annual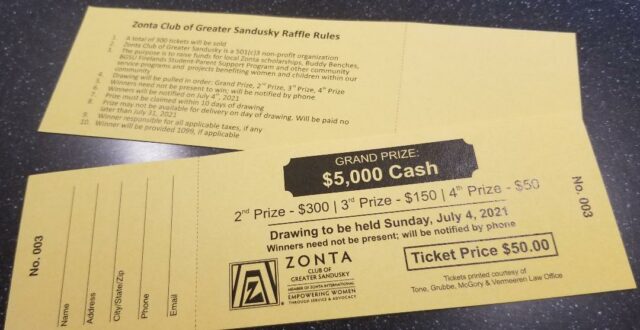 auction was cancelled due to the COVID-19 pandemic. In an effort to raise funds for the many programs and projects our club supports throughout our community, Zontians held a raffle in lieu of the Zonta Yellow Rose Brunch and Auction. Thank You to everyone who purchased a raffle ticket making this fundraiser successful!
Factoring in the continual flux of the situation with COVID-19 and limitations on large gatherings, this year Zonta will be holding a raffle – once again – in lieu of the auction. We will review the possibility of hosting the Zonta Yellow Rose Brunch and Auction during 2022 when the health and safety issues are more normalized and stable.
2021 Raffle Winners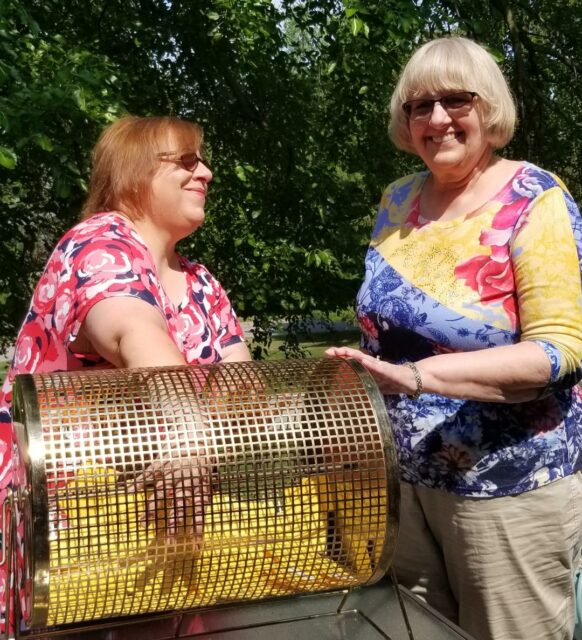 Zonta Club of Greater Sandusky
President Donna Jaskolski and
Member Janet Cummings drawing tickets. 
Grand Prize – Sue Andres – Ticket #125
2nd Prize – Amy Grubbe – Ticket #028
3rd Prize – Dru Meredith – Ticket #002
4th Prize – Janet Cummings – Ticket #083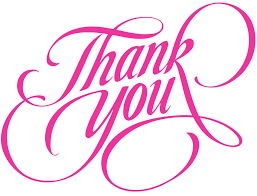 to everyone who purchased a ticket – or two – and
supported Zonta Club of Greater Sandusky!
Ticket Price: $50.00
Tickets printed courtesy of
Tone, Grubbe, McGory & Vermeeren Law Office
GRAND PRIZE: $5,000.00 CASH
2nd Prize: $300.00 cash
3rd Prize: $150.00 cash
4th Prize: $50.00 cash
Rules of the Raffle include:
A total of 300 tickets will be sold
Zonta Club of Greater Sandusky is a 501(c)3 non-profit organization
The purpose is to raise funds for local Zonta scholarships, Buddy Benches, BGSU Firelands Student-Parent Support Program and other community service programs and projects benefiting women and children within our community
Drawing will be pulled in order: Grand Prize, 2nd Prize, 3rd Prize, 4th Prize
Winners need not be present to win; will be notified by phone
Winners will be notified on July 4th, 2021
Prize must be claimed within 10 days of drawing
Prize may not be available for delivery on day of drawing. Will be paid no later than July 31, 2021
Winner responsible for all applicable taxes, if any
Winner will be provided 1099, if applicable
Dollars raised fund the
following program and projects:
Buckeye Girls State
Zonta Club of Greater Sandusky supports a local representative of Buckeye Girls State each year.
Buddy Benches
What are Buddy Benches?
Buddy Benches were invented to combat loneliness and bullying in schools. Sometimes called a friendship bench, these benches are provided on school playgrounds as a way for students to signal to others – whether other students, teachers or counselors – that they are feeling lonely and isolated and need a friend to play with or someone to talk to.
Buddy Benches have been sponsored and placed by Zonta Club of Greater Sandusky at the following schools:
Bellevue – Elementary School (2 benches)
Huron – Shawnee Elementary School
Margaretta – Elementary School
Perkins – Furry Elementary School
Sandusky City Schools:

Sandusky Early Learning Academy
Sandusky Intermediate School
Sandusky Primary School
The Regional Center for Arts and Academic Studies

Vermilion – Vermilion Elementary School
Donating Time, Funds and Support
Safe Harbor Domestic Violence Shelter
Stein Hospice Camp Good Grief
Kendra's House
Heartbeat
Awards and Scholarships
Young Women in Public Affairs
High School Scholarships
Non-Traditional Scholarship
Jane M. Klausman Women in Business Scholarship
Women in Technology