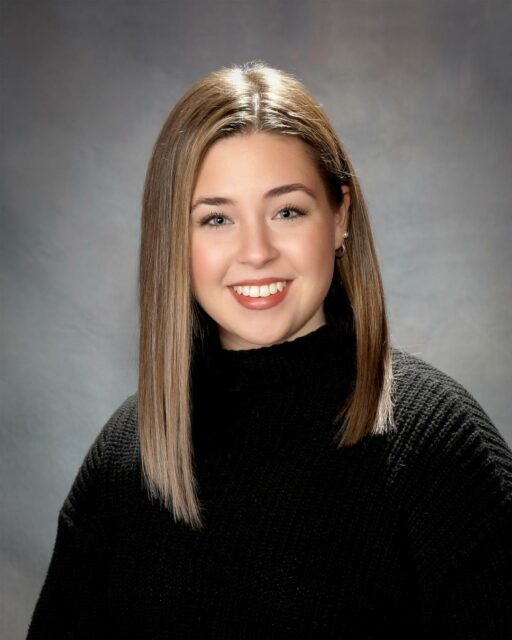 The Zonta Club of Greater Sandusky is pleased to announce the recipient of the 2021 Young Women in Public Affairs (YWPA) Award: Ms. Anna James, a Senior at Edison High School!
Anna will be attending University of Dayton and will be majoring in Law and Policy with a minor in Government or Criminal Justice or major in Political Science with a minor in Pre-Law. She has been active with the Erie County Human Trafficking Initiative, Teen Ambassador Board, Interact Club, Buckeye Girls State and OHGo. Anna also has leadership roles as student director of show choir, secretary-elect of the National Honors Society, social chairman of the student government and elected onto the drama council. She has also been instrumental in the awareness campaign about teen dating violence, sexual abuse, domestic violence and human trafficking.
The mission of the award is to encourage young women to pursue careers or to seek leadership positions in public policy making, government and volunteer organizations and to further their education with these aims in view. Every year, Zonta Club of Greater Sandusky provides one award to one student who has completed the application and is studying at a secondary school, college or university from the school districts within our area.
Along with the mission, the goal of the YWPA award program is to encourage more young women to participate in public affairs by recognizing the student's commitment to the volunteer sector, evidence of volunteer leadership achievements and a dedication to empowering women worldwide through service and advocacy.
As the recipient of the Club YWPA Award of $250.00, Anna will now be eligible for a District 5 YWPA Award of $1,500.00 with the District recipient then eligible for one of ten Zonta International YWPA Awards of $5,000.00 each. Established in 1990, Zonta International has given 971 YWPA awards totaling more than $1,109,250.00 to 819 young women from 58 countries.
Congratulations and Good Luck to Anna as her application is forwarded onto the District 5 level for review for the district-level award!